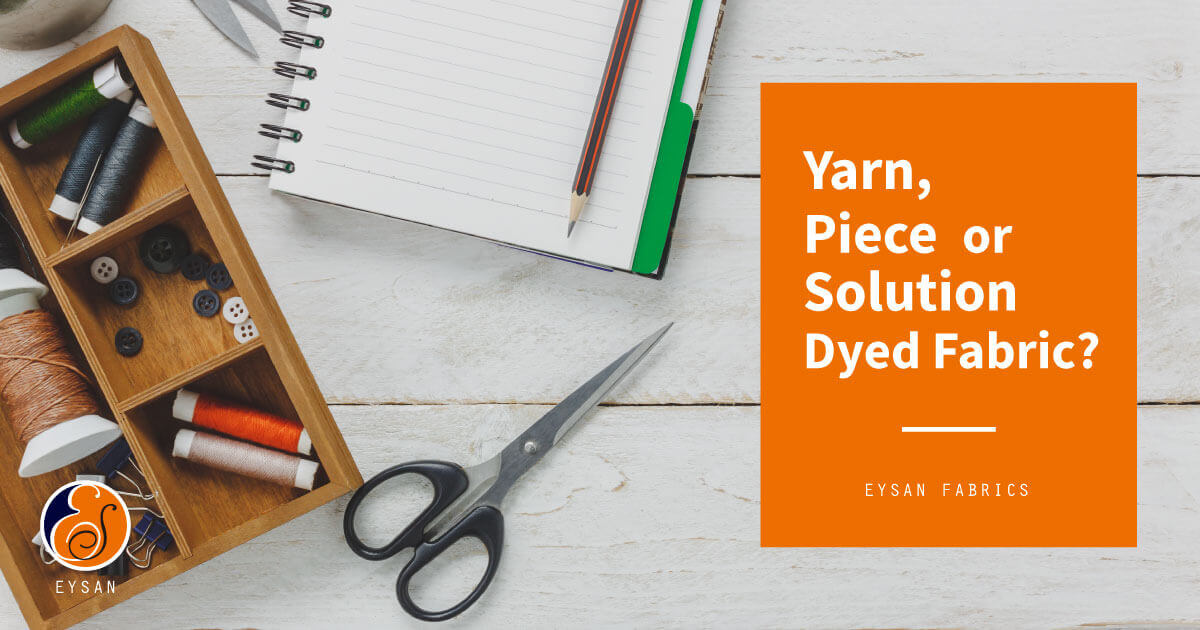 So you've decided what color you would like your fabric to be. But which dyeing method should you choose? Yarn, piece or solution dyed fabric?
In this article we explain the differences between these fabric dyeing methods. And the benefits each type of fabric can offer.
What is Yarn Dyed Fabric?
Yarn dyed fabric is dyed before it is knitted or woven into fabric. Raw yarn is dyed, then knitted and then set.

Why Choose a Yarn Dyed Fabric
 

It's Can Be Used to Create Fabric in a Multi-Color Pattern
When you're working with dyed yarn, you can create multi-color patterned fabric. Stripes, checks or something more complex like a jacquard pattern are all possible. With piece dyed fabric you can only have a maximum of three different colors per piece.
2.  It Makes a Garment Feel More Substantial
Fabric made from dyed yarn has more "body" than piece dyed fabric. It tends to feel slightly thicker and heavier.
Color Matching for a Yarn Dyed Fabric
A supplier will be able to provide a lab dip sample. However, colors might differ slightly from the lab dip sample if colored yarns are knitted into a blend with spandex and after the fabric has undergone the setting process.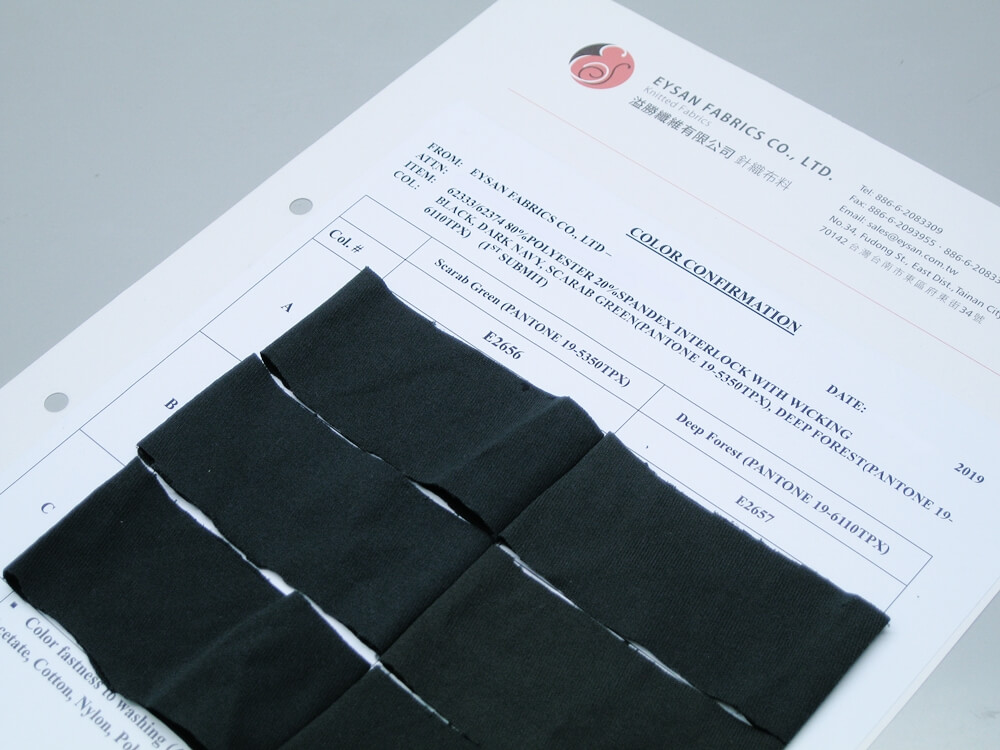 What is Piece Dyed Fabric?
Piece dyed fabric is created when raw yarn is dyed after being knitted. Raw yarn is knitted, then dyed and then set.

Why Choose Piece Dyed Fabric?
It's the Most Widely Available Option
Piece dyeing is the most common method of fabric dyeing and it's the cheapest.
2. It's Easy to Plan a Production Schedule
There's a standard lead time with piece dyed fabric, unlike yarn dyed fabric which takes much longer.
Color Matching for Piece Dyed Fabric
A lab dip is done by dyeing a small swatch of greige – a piece of knitted or woven fabric that hasn't been previously treated or dyed. The color of the bulk fabric will be very similar to the lab dip.
What is Solution Dyed Fabric?
Solution dyed fabric is sometimes referred to as dope dyed or top dyed fabric.
The raw material, for example the polyester chip, is dyed before it is made into yarn. So the yarn is created with color already locked in.

Why Choose a Solution Dyed Fabric?
It's the Only Fabric You can Use for Marl
Some staple yarns can only be made using solution dyed fabric. The popular marl effect is one example (Please refer to the color sample below). 
Solution dyed fabric is highly resistant to color fade caused by washing and UV light. It has much better color fastness than yarn or piece dyed fabric.
3. It's more environmentally friendly than other dyeing methods
Solution dyed fabric is also known as waterless dyed fabric. This is because it uses a lot less water and produces a lot less CO2 than yarn dyed or piece dyed fabric.
A Few Other Considerations when Choosing Solution Dyed Fabric
Solution dyed fabric is a hot topic at the moment. But it is expensive, colors are limited and suppliers often require a high MOQ. This means, despite its benefits, it's not yet the most popular option for fabric dyeing.
Color Matching for Solution Dyed Fabric
There isn't the option of a lab dip for solution dyed fabric. Buyers can see a yarn sample for color checking.
Buyers can usually only choose from available colors. Customizing your own color and specification is only possible when ordering in high volume. Suppliers might impose a high MOQ for customized solution dyed fabric.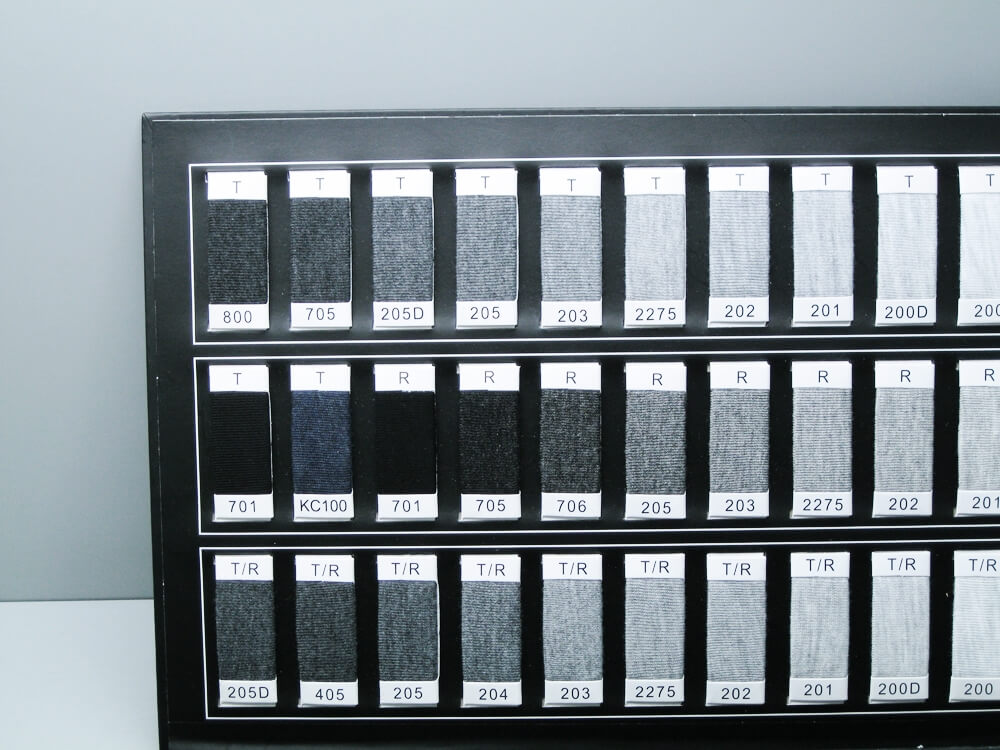 Yarn, piece or solution dyed fabric?
The dyeing method you choose will depend upon your budget, the scale of your production and the look you want for your finished product. How you want the fabric to feel and how important color fastness is to your project will also factor into the decision making process.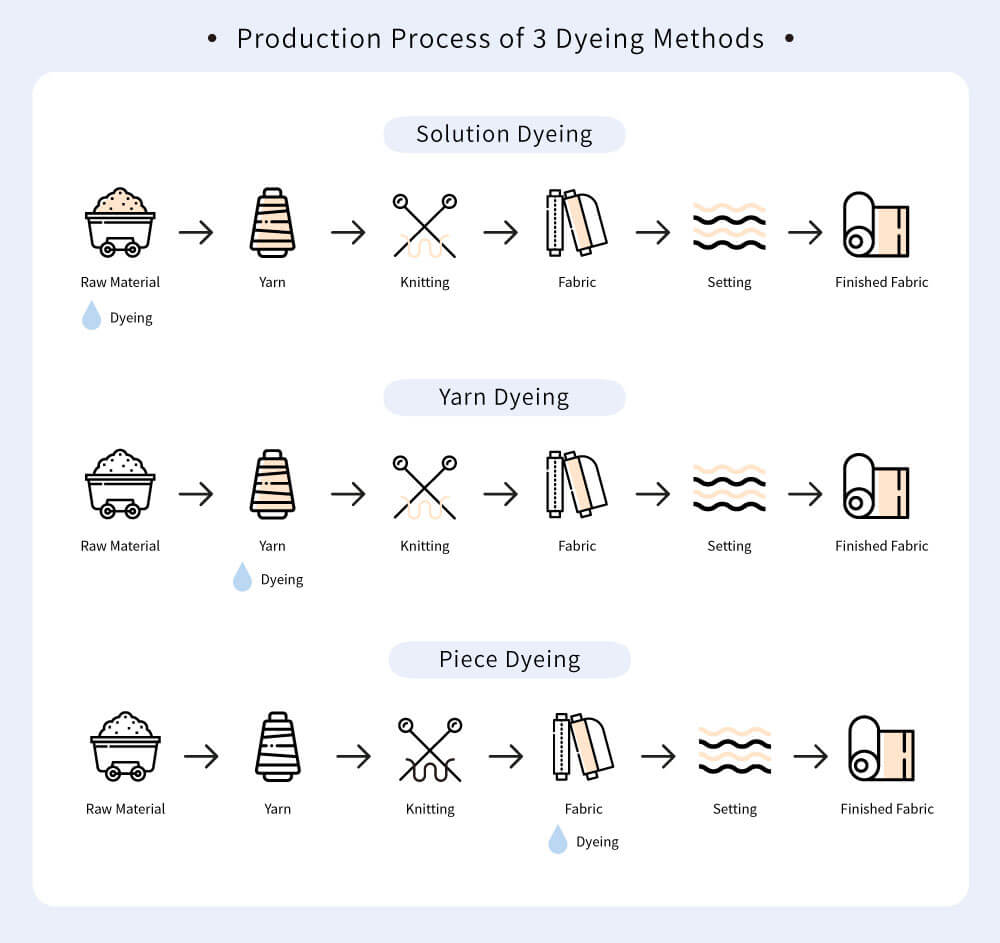 Here at EYSAN, we supply yarn, piece and solution dyed fabric to our customers. If you still have questions regarding these dyeing methods, contact us today for more information. We'll be happy to help.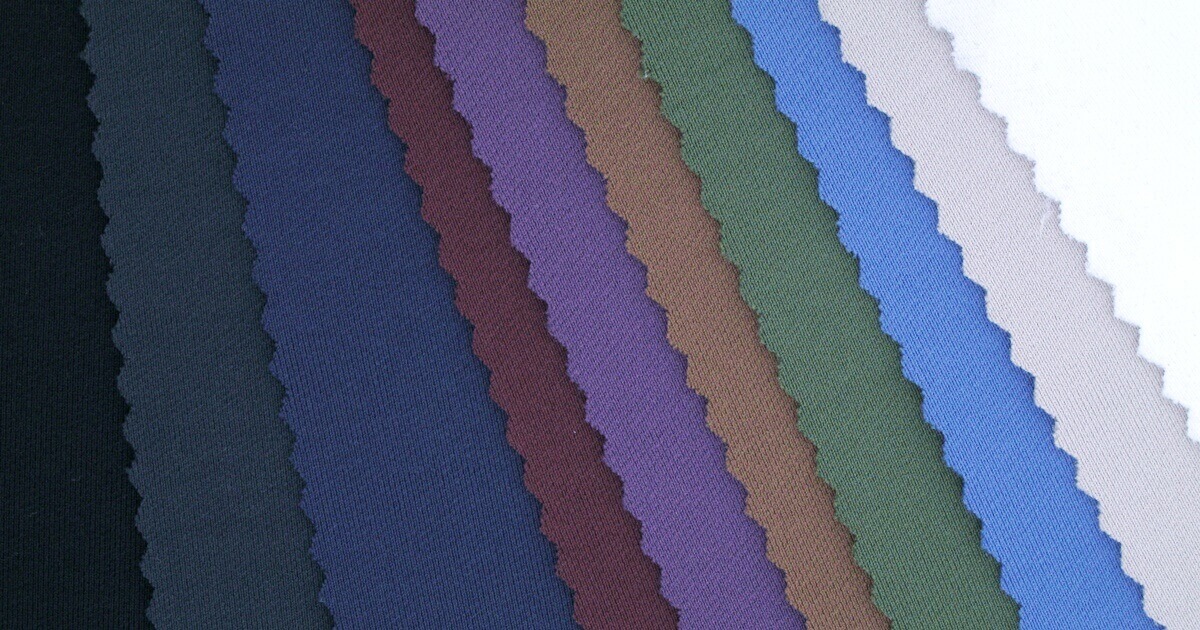 Learn more about knit fabric: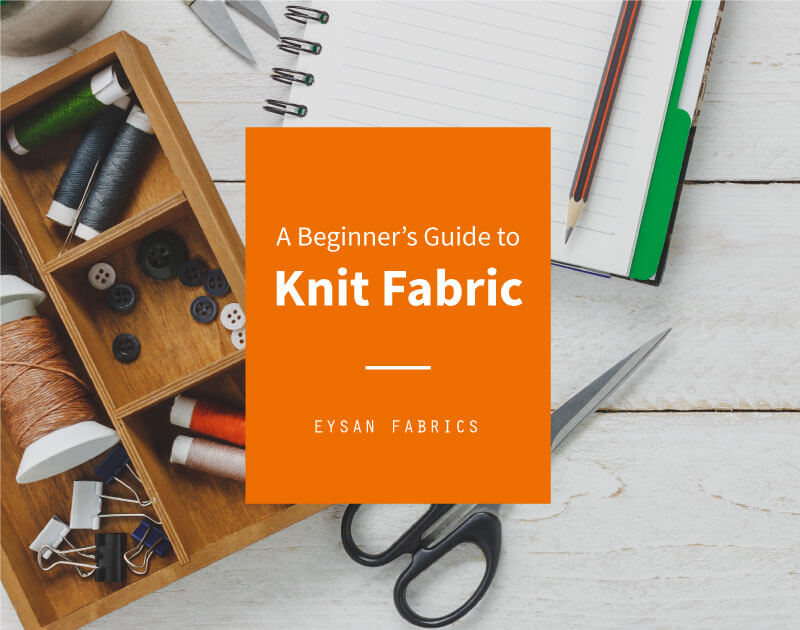 What is knit fabric? Here you will learn types, characteristics, and applications of knit fabric, one of the most common apparel fabric, with pictures!
Read More »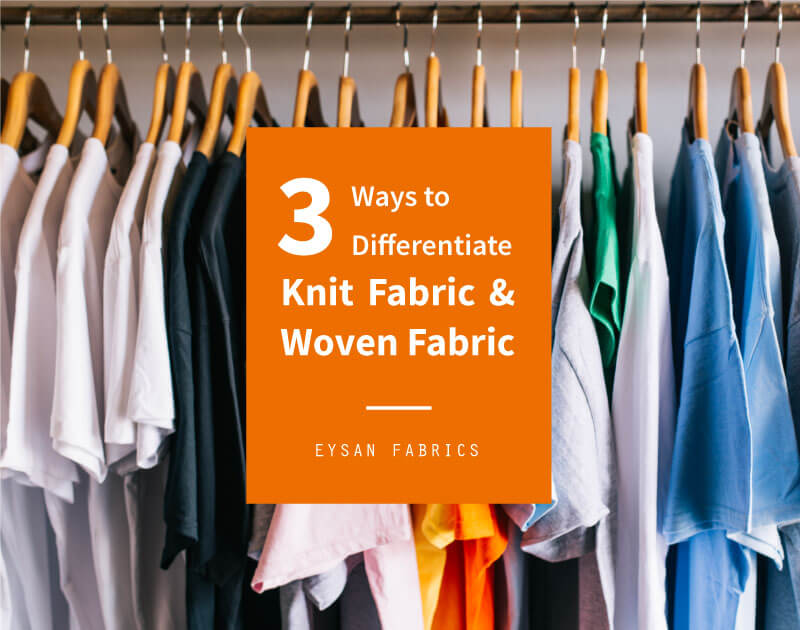 The difference between knit and woven fabric is very obviouse and simple. We use their characteristics to differentiate knit and woven fabric in 3 ways.
Read More »
Want to know more about EYSAN? Or looking for fabric advice?
Contact us today to discuss your fabric requirements.